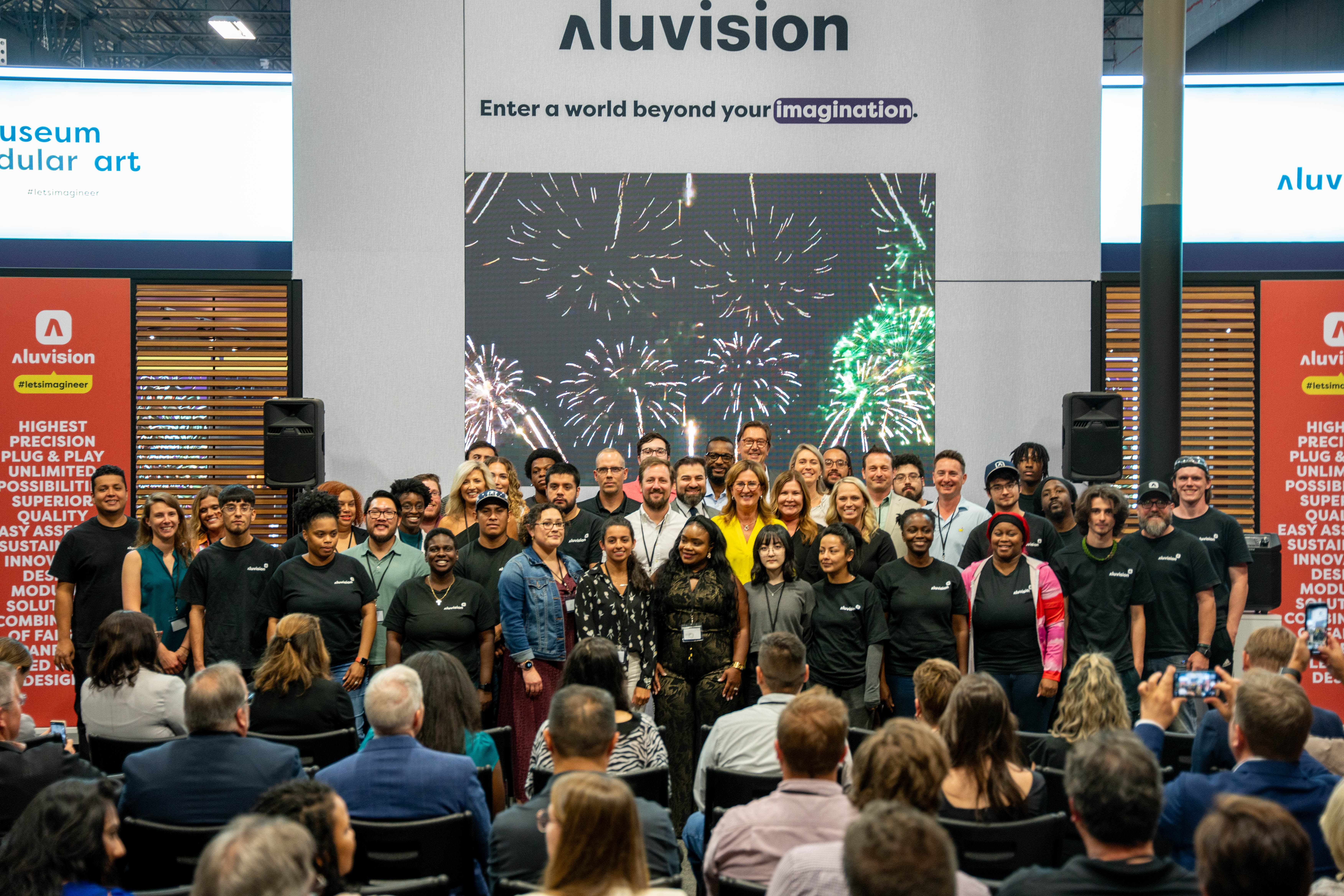 Aluvision Inc. has expanded!
From June 21st until June 23rd, Aluvision hosted another remarkable edition of AluvisionLive! Over 150 partners and enthusiasts attended hands-on workshops and witnessed the Grand Opening of the brand new facility in Duluth, USA.
Aluvision showcases their commitment to innovation and growth, tripling their production facility to 58.500 ft² while creating more stock space. The Grand Opening ceremony of the new facility, the trendy offices and showroom was marked by a symbolic Ribbon Cutting, officiated by owners Ann Vancoillie, Dirk Deleu and the Gwinnett County.
The unveiling of the brand new 9.400 ft² state-of-the-art showroom was an absolute highlight during AluvisionLive. Showcasing their latest innovations, Aluvision's showroom provides fully immersive experiences. Aluvision continues to be the leading player in the Exhibit and Event industry, empowering and supporting their partners in their creative journey.